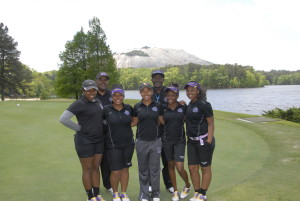 The annual Women's Collegiate Golf Classic is the organization's major fund raising event, recently celebrating 20 years. It is an invitational event where selected women's college teams are invited to participate and play for the Women's Collegiate Championship. The trophy is the Renee Powell Cup, honoring Renee Powell, a pioneer African American Female professional golfer. The winning team is presented the trophy to display for the year that they reign as champions.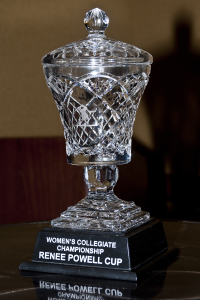 The classic/championship is a 3-day event. Day 1 is a day for professional development and the opportunity for the college women to play a round of golf with Business professionals.   Day 2 and Day 3 provide the opportunity for 36 holes of stroke play competition and a championship banquet.  The classic/championship weekend provides a season ending event that combines career development seminars and panel discussions conducted by role model business leaders, corporate networking opportunities and a competitive championship event.
Sponsorships are solicited from business and individuals to support the event with funds, volunteers, and in-kind services. Net funds raised are used for grants, skill development, and the support of women's and female youth golf programs.
The event is officiated by the Georgia State Golf Association/LPGA and PGA professionals/USGA volunteers and results are reported to Golf Statistics. Results are also reported via major sports publications and media forums.
Winner for 23rd Women's Collegiate Golf Championship
1st Place – Alabama State University – Takes home the "Renee Powell Cup"
2nd Place – Texas Southern University
3rd Place- Hampton University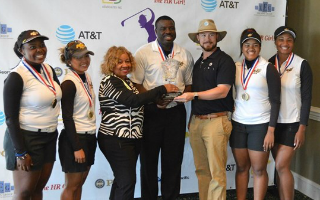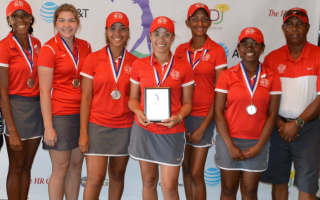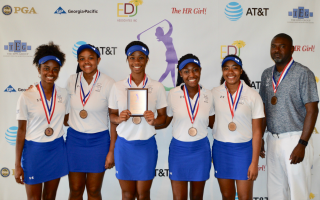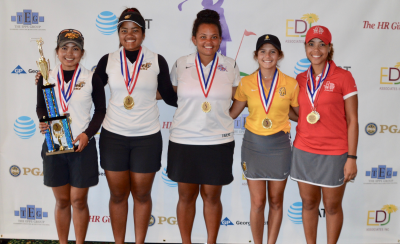 Medalist:
1st – Chanelle Avaricio – Alabama State University
2nd – Dismary Marquez – Alabama State  University
3rd – Rachele Oreme – Savannah State University
4th – Sofia Alvarez  – North Carolina A&T  University
5th – Amber Kuykendall – Texas Southern  University